The museum is engaged, almost
The museum is engaged, almost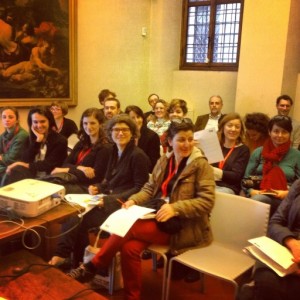 Perhaps you can help me with this. I am worried about many (smaller) museums. How to stay relevant? What does engagement mean, for whom?
I will share some thoughts here. Feel free to join.
When we talk about engament and participation, we tend to think our museums should put more effort in engaging the audience, reaching out to them and enabling them to participate. That part we know already. It is what we are doing in museums for decades.
Mstill we have to think about ways to let the museum participate more in society. Some museums already address topics that are important, they organize debates or exhibitions that reflect on societal issues. But there aren't many of them. How to make your museum more engaging isn't just about engaging the audience, it means a different mindset for everyone involved in the museum, especially the staff. It means paying attention to your audience, listening, taking care of what is going on in society. It means an active role for museums.
How this works will be one of the topics on this blog. How to make a museum frim scratch or from a fuzzy amount of ideas is another topic. How to improve an existing museum, or how to radicalky change your museum will be a main topic. Making in museums, involving the maker movement and how to integrate makereducation in museumeducation is also what I will be discussing on this blog.