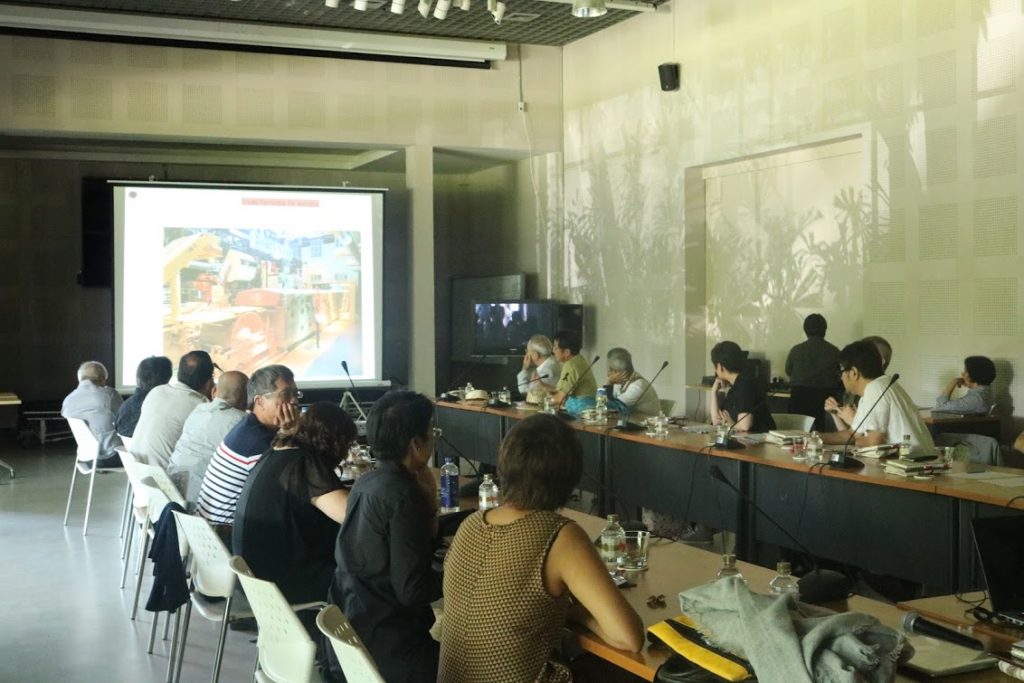 Cultuur Oost – senior consultant culture: advisor to municipalities, province and cultural organisations, museum policy document for a municipality
Museum Natura Docet – director (a.i.): during this period the amount of visitors grew with ±35%, the entrepreneurship of the museum grew with > 100%, 5 successful exhibitions in 2,5 years,

overdue maintenance eliminated, team renewed, etc.

Nederlands Openluchtmuseum, 'we zijn een museum'; museum vision, identity and concept development
lectures on sustainability, e.g. Garage Museum Moscow
's Gravenhof Zutphen (municipality of Zutphen), placemaking and concept development for a medieval square
Museum Hengelo, various sessions with board, new museum concept, identity & strategy (2017)
Erasmus University College Brussels, lectures, coaching and jury for 8 heritage institutions (2016-2017)
Techniekmuseum HEIM/CREA (Oyfo) Hengelo, new museum concept, curator, collection management, museum affairs (March-December 2016)
Member Innovation Board Public Libraries (2013-2016)
Moscow master museumstudies, lectures (2016)
Bangkok / Ayutthaya, Dutch Trading Post Heritage Network annual meeting, workshop storytelling (2016)
Museum Siam Bangkok: public lecture (storytelling & sensitive issues) (2016)
ICOM-ITC Beijing: lecture & workshops digital engagement (2015)
Museumstudies Moscow: lectures and workshops storytelling & making tours (2015)
Instituut voor Beeld en Geluid: sparring-session for identity + vision new museum unit (2015)
Polytechnical Museum Moskou: training staff (social engagement and storytelling) (2014)
Deventer Public Library: expertmeeting on audience development
Gemeentemuseum Weesp: direction, in search for the DNA, new museum concept, innovation of the organization, communication + presentation, planning process for the future
Slot Zuylen (Castle): identity, strategy and audience development

Provincie Gelderland: expertmeeting Vrijheidsmuseum WOII

Initiatief Domplein / Portico project: Community of Practice in Ghent (preparations, call for papers and chair)

Initiatief Domplein / Portico project: redefinition, community strategy and communication of Inheritage.eu platform

– Provincie Noord-Holland: advies t.b.v. community en publieksbereik Oneindig Noord-Holland
– Ministerie OCW: lezing + workshop bewust (veilig) sociale media gebruik
– Ministerie SZW: lezing + workshop bewust (veilig) sociale media gebruik
– Onderwijs Inspectie: lezing + workshop bewust (veilig) sociale media gebruik
– Volksuniversiteit Helmond: herijking identiteit, concepting en sociale marketing
– Rijksdienst voor het Cultureel Erfgoed: advies, lezingen + workshop inzake sociale media en kennisdeling voor diverse platforms
– Instituut Collectie Nederland (Rijksdienst vh Cultureel Erfgoed): Collectiewijzer – ombouwen tot kennisnetwerk 2.0, inclusief intern veranderingsproces, betrekken sector en werken met sociale media.
– Vereniging van Samenwerkende Centra en musea in wetenschap en techniek (VSC): "Digitale Educatie", gedurende ruim een jaar werd met de leden van de vereniging gewetkt aan nieuwe ideeën en producten op het snijvlak van participatie, crowdsourcing,educatie en sociale media, tijdens individuele trajecten en netwerkbijeenkomsten
– Stichting E30 – oprichting en voorzitterschap (a.i.) (2011-heden)
– Erfgoed 2.0, kennisnetwerk voor erfgoedprofessionals, oprichting, hoofdredactie en community management (2007 – heden)
– BMICE-t, advies t.b.v. uitrol en verdere toepassing BMICE methodiek en workshops, oprichting kennisnetwerk en community management, i.s.m. DEN, Kennisland en TNO
– if then is now: concepting strategie + communicatie en business consultancy t.b.v. innovatief platform voor erfgoed beleving en toerisme
– provincie Noord-Holland: Oneindig Noord-Holland – advies tijdens expertmeeting
– Allard Pierson Museum: advies + workshopdag sociale media t.b.v. nieuw museaal concept
– Provincie Gelderland: Museumkijkwijzer – advies + coaching bij crossmedia strategie
– Friese Musea: Verhalen van Friesland – advies en uitwerking concept voor provinciaal erfgoedplatform
– Continium: begeleiding bij aanvraag 'digitaliseren met beleid', nieuw museaal concept + invulling exhibits
– gast-hoofdredacteurschap MMNieuws
– artikelen voor MMNieuws en Museumpeil
– keynotes, lezingen, workshops, dagvoorzitterschap, incompany trainingen, etc. voor diverse erfgoedprojecten, debatten en conferenties.
– Ministerie van Verkeer en Waterstaat (dir. kennis & innovatie): adviestraject t.b.v. communicatie en community bij 2e Dag van Maarssen.
– Taskforce Energietransitie: ideeontwikkeling (+strategie) t.b.v. nieuwe koers
en verder:
– Senter Novem (AgentschapNL), WereldNatuurFonds, Plan Nederland, Natuurmonumenten, Nederlandse Spoorwegen, Boer&Croon, ProRail, Syntens, Bouwfonds, Nivon, Logeion Congres 2007, Educatieve Partners Nederland (EPN), Beaumont Communicatie, NPS (ntr), Ivo Niehe Producties (Life&Cooking, Eigen Huis&Tuin)…